At the top of the Contract Edit screen, you will find a one step Write Off button. Clicking on it first presents a confirmation box.

If you chose to continue, the program will propose the entry of a transaction bringing the balance to zero.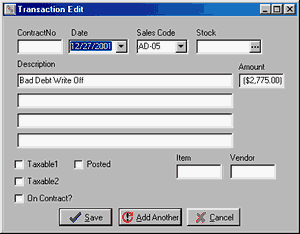 When you save this transaction, the program will also check the Bad Debt box in the contract.
There is also a Write Off button on the A/R find a funeral window which may be used to Write Off a number of cases at one time.